Welcome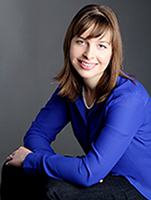 Welcome to my website! Please take your time exploring the site and do not hesitate to
contact
me for more information.
Looking forward to meeting you!

My vision
I offer services, in both English and French, in a safe and welcoming environment to help individuals and couples achieve a better sense of well-being. My passion is the psychological and sexual health of individuals and couples. Every person being unique, I do my best to adapt my approach to each individual's needs by utilizing different therapeutic techniques, offering brief therapy, encouraging a multidisciplinary approach and putting the emphasis on education and prevention. I offer professional and confidential services with an approach that emphasizes open-mindedness, empathy and understanding with the goal being to help you achieve your full potential.
About Me
I have been practicing sex therapy and psychotherapy since 2006, and I offer both individual and couple's therapy services, as well as prenatal classes in addition to personal and sexual development workshops.

I have a Bachelor's degree in psychology from the University of Ottawa and a Master's degree in clinical sexology from the Université du Québec à Montréal. I continue to actively participate in continued education courses as well as clinical supervisions in order to maintain my knowledge and expertise up to date.

I have a sexologist permit from the Ordre professionnel des sexologues du Québec, a psychotherapist permit from the Ordre des psychologues du Québec and I am a member of the Association des sexologues du Québec.
My Special Interests
Although I work with clientele presenting with various challenges, throughout the years I have developed special interests and I now specialize in the following areas: perinatology in women and couples, vulvovaginal disorders/pain in women, erectile and ejaculatory dysfunctions in men, as well as infidelity and sexual desire disorders in individuals and couples.

In order to offer a more complete service, I am a member of the Clinique Pelvi-Santé, a multidisciplinary team and clinic (doctor, physiotherapists, osteopaths, acupuncturist, mediator, etc.) in Brossard. I believe in and encourage team work in order to offer you the best services possible. Your well-being is my priority above all!